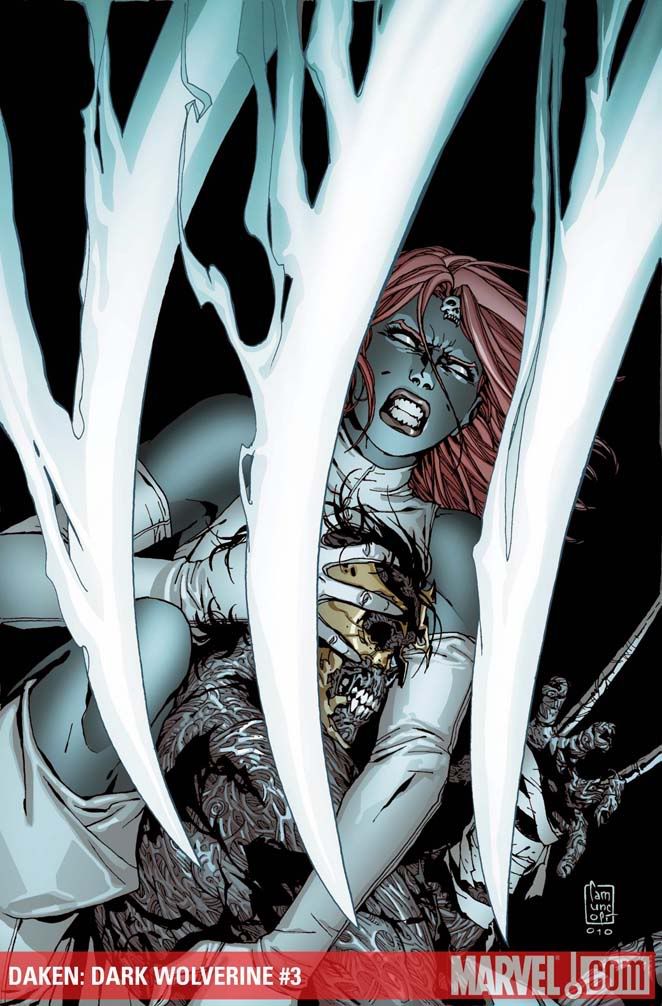 DAKEN: DARK WOLVERINE #3
Written by
MARJORIE LIU & DANIEL WAY
Pencils and Cover by
GIUSEPPE CAMUNCOLI
EMPIRE: ACT I, Part 3 (of 3) Daken has shown in the past that he's willing to do absolutely anything to accomplish his goals, but DYING? That seems a bit extreme. However, impossible as it may seem, there are things in life that you can only accomplish after death. Just ask Wolverine.
32 pages, $2.99
X-23 #3
Written by
MARJORIE LIU
Penciled by
WILL CONRAD
Cover by
DANNI SHINYA LUO
Cast adrift, and hunted by those she once considered friends, X-23 is forced to confront the Devil himself to save her soul. If she even has a soul...
32 pages, $2.99
X-MEN: TO SERVE AND PROTECT #1
Written by
CHRIS YOST, JOSHUA HALE FIALKOV, & MORE
Penciled by
VARIOUS
Cover by
NICK BRADSHAW
We're knee-deep in the Heroic Age and the X-Men are smack-dab in the center of the Marvel Universe! Yost returns to the X-Books to tell a story that pits two fan-favorite X-Men up against a major Spider-Man villain in a four-part story that will run through each issue of this multi-story extravaganza! Who are these X-Men and why are they wearing disguises? Also in this issue, Fantomex and Batroc fight over a stolen diamond, and more!
40 pages, $3.99